Targets Per Route Run Report: Week 9 (Fantasy Football)
Welcome back to the TPRR report as we look ahead to Week 9 in the NFL. Fantasy managers will be without players from the Lions, 49ers, Jaguars, and Broncos this week, and several receivers are looking at a future without their starting quarterbacks. All of this means we need to put on our thinking caps for Week 9 and beyond.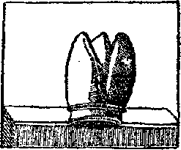 Illustration of a "considering
cap" from 1765, in case you
haven't decided on your next
internet deep dive. via The
Phrase Finder.
This weekly series gives actionable insights for the week ahead based on Targets Per Route Run (TPRR). TPRR is calculated by dividing a player's targets by their routes run and expressing it as a percentage. We use this statistic to evaluate a player's efficiency and production related to their opportunities. To learn more about TPRR and why it's a useful tool, check out the 2023 season preview.
Week 8 Recap
Here's a look at Week 8's top 15 in Targets Per Route Run (minimum 🎉 15  🎉 routes run):
*Route and Target Data via PFF.com
Takeaways
The box score wasn't kind to DK Metcalf in Week 8, seeing him finish outside the top 36 for the second time this season. However, Metcalf racked up 14 targets against Cleveland, which was one more than Tyler Lockett and Jaxon Smith-Njigba combined. Currently the WR45 on the season, Metcalf looks like he's moving past his injuries and represents a buy-low opportunity moving forward.
Diontae Johnson (28.6% TPRR) was impressive in his return to action last week, but he made Week 7 look tame in comparison to this week's 14-target showing. The scoring opportunities are less than ideal in Pittsburgh, but Johnson is an elite PPR option moving forward.
Rashid Shaheed (18.8% TPRR) and Michael Thomas (30.4% TPRR) are opposite ends of the spectrum, but both could be options in Week 9 when New Orleans takes on Chicago at home. Thomas' days of topping the fantasy charts are behind him, but he's averaging over seven targets per game and should provide a safe floor as a flex option. Shaheed, on the other hand, is the definitive boom-bust player in 2023. His sub-20% TPRR reflects his volatility, but he has week-winning upside every time he takes the field. On the season, Shaheed has finished either as a WR1 or outside the top 50 each week.

Season Leaders
Here are the season leaders in TPRR among qualified receivers through Week 8, with the minimum routes run set at 105. The right-hand column (+/-) shows a player's movement in the rankings from week to week.
*Route and Target Data via PFF.com
Biggest Risers
CeeDee Lamb (24.03% TPRR) just reminded everyone that he's him, seeing 14 targets and securing 12 receptions in the Week 8 beatdown of the Rams. After a pedestrian (by his standards) start to the season, Lamb exploded out of the Cowboys' bye week and looks to be back on track for the remainder of the season.
Gabe Davis (15.73% TPRR) jumped 11 spots this week to #65 in this list (full list below). Davis has never been a TPRR hero, but his 12 targets in Week 8 are the most he's seen since Week 18 in 2021. It might just be a blip on the radar, but it's enticing to think of Gabe the Babe's potential if he is targeted more consistently by Josh Allen.
Biggest Fallers
DJ Chark (12.5% TPRR) has failed to eclipse 50 yards in all but one game this season.  Chark can give you a game but isn't an option I'm pivoting to, despite a nice matchup with Indianapolis in Week 9. He's still 80% rostered in Sleeper leagues, but other waiver wire pickups present better options.
Jaxon Smith-Njigba (19% TPRR) saved his fantasy day with a touchdown, but he'll be fighting for targets with Tyler Lockett and DK Metcalf both healthy again.
Davante Adams is still dominating targets in Las Vegas, but the poor quarterback play is a good reminder that raw targets don't tell the whole story. This writer is hoping for a miracle on trade deadline day for Mr. January.
we could have looked back at a MNF game where Davante Adams had a 98-yard TD and a 60-yard TD

but we got this from Jimmy G instead 💀💀 pic.twitter.com/iQLBx3TVDj

— Warren Sharp (@SharpFootball) October 31, 2023
Full TPRR List
This list includes all WRs with at least 90 routes run on the season.