Loading...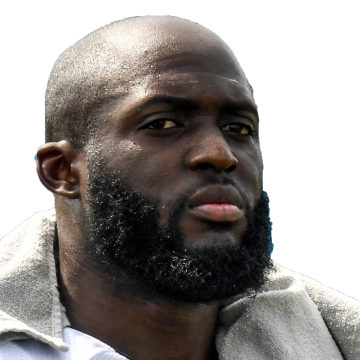 Dec 19, 2021
Injured: Out with Hamstring
The Buccaneers have opened the 21-day practice window for Fournette as they await his return from Injured Reserve.
HT/WT

6' 0", 228 lbs

Age

27.0

Drafted

Rd 1 (#4) - 2017

College

LSU

Experience

4 years
Athleticism

Athleticism is calculated using different metrics including player weight, 40-yard-dash, vertical jump, shuttle, and more. It is adjusted differently for each position to account for what matters most for NFL production.

17

17th Percentile

40-Yard

40-yard-dash times are one of the most popular, and most overhyped, metrics in the NFL. Running Backs and Wide Receivers are aiming for that 4.4 time.

4.51

65th Percentile

Speed

Speed Score is a weight adjusted 40-yard-dash that accounts for the size of the player. A good weight adjusted speed score has a strong correlation to success with larger running backs and smaller wide receivers.

116

93rd Percentile

Explosiveness

Explosiveness takes a players performance in the Vertical and Broad Jump and calculates a score adjusted per position based on historical success.

22

22nd Percentile
2022 Draft Ranking
Draft rankings are in progress.
Stay tuned while we're busy analyzing this past season and rookie class.
2021 Fantasy Finish